Leading Edge is a real estate consultancy that integrates sustainability and wellness across the built environment to shape the future through values–driven excellence.​
Leading Edge takes great pride in adding value to our clients' facility operations, asset value, tenant engagement and corporate brand. Our approach is holistic in nature, as we assess, educate, implement, and communicate ESG initiatives, instilling these core values into our clients' company culture by being their right hand on all things sustainability.
Leading Edge has established a strong working relationship with all of our property teams over the past several years. Leading Edge is focused on assisting our property teams with collecting data, interpreting data and utilizing the data to better understand our energy usage and sustainability efforts. The Brookfield relationship with Leading Edge is very collaborative and always moving forward. Together, we win or we learn!
Our company's sustainability program has grown significantly over the past few years, and Leading Edge has been a collaborative and insightful team member in this process. Leading Edge's knowledge of our buildings and their ongoing connections with our property team members have been very helpful as we have evaluated and launched new portfolio reporting structures, technology systems, and property certifications. We greatly appreciate their creativity, flexibility, and positive outlook, and we look forward to more projects ahead!
The Leading Edge team are all dependable, enthusiastic and consistently meet deadlines.  We at Brookfield consider the Leading Edge team an extension of our family of tenant services. Class A commercial real estate operations is all about customer service. Leading Edge provides the property staff with outstanding sustainability support. The Leading Edge team gets involved with the staff in all building operations departments and have the personality to "mesh and gel" with the same staff; jointly achieving shared success. The results of their efforts speak volumes.
Leading Edge was instrumental in the LEED EBOM recertification process for Bentley Mills' Los Angeles headquarters and manufacturing facility (previously Bentley Prince Street).  The project was a unique recertification of a mixed-use facility with manufacturing, textile dyeing, labs, and corporate office space which created challenge after challenge.   Regardless, Leading Edge exceeded expectations by not only renewing but upgrading our existing Silver to Gold without ever missing a beat.   Throughout the project, Leading Edge's professionalism and customer service were exceptional.  I can't imagine a better team of green building experts and highly recommend Leading Edge for any LEED certification.
Working with Leading Edge was a great experience. We heard that the LEED process was a nightmare and that the PacMutual Building might not even qualify but Leading Edge made it simple and worked with our whole team to help us get our building Platinum certified.
Leading Edge continues to be an important part of our Brookfield Property Management team. We have adopted a partnership strategy to improve our energy efficiency, environmental management, and sustainability results utilizing a realistic and cost effective approach. They are flexible and a real pleasure to work with.
My history with Leading Edge Consulting Services, LLC spans 5 + years. I have worked hand in hand with Andy Rhoades, Sara Hickman and Dan Deeb on different programs for different properties in the Los Angeles area. Whether we were speaking on a panel in a conference with our peers or gathering valuable data in the archives of buildings we have had a good record of success. I continue working with this team because they deliver the results my fast paced business demands. Customer service is definitely alive and well with Leading Edge Consulting Services, LLC.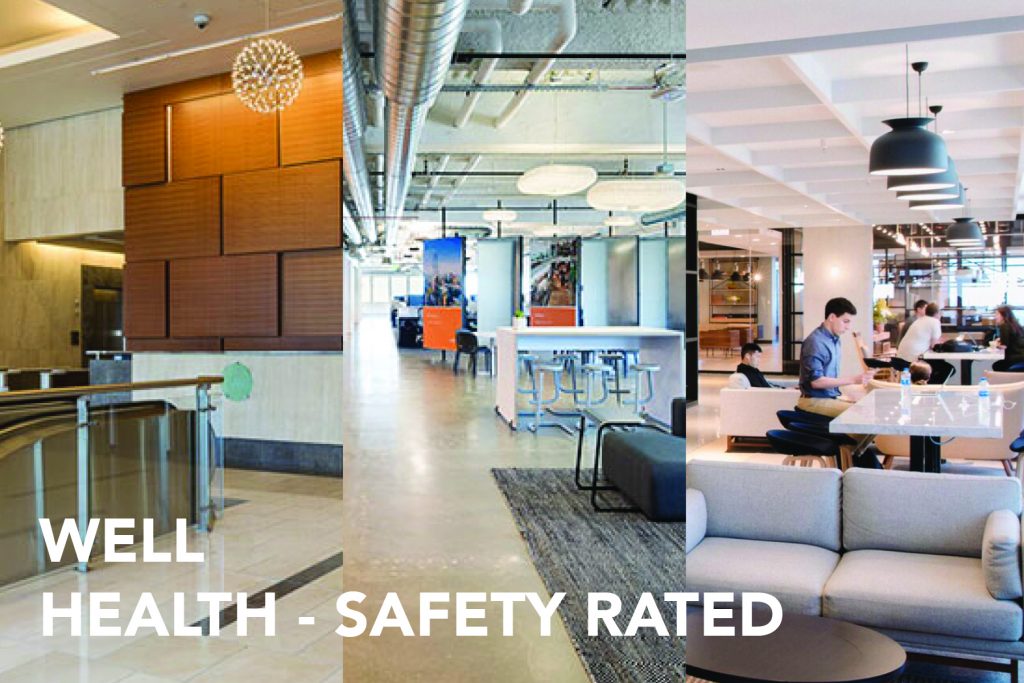 TMG Partners
Assets Served: 3 
GSF Served: ~1.2 Million GSF
Years Served: 6 years 
Our Health + Safety Expert, Erica Smith guided the TMG Partners through three assets located along the Broadway corridor in Oakland, California. The WELL Health + Safety program empowers owners and operators take the health of their staff, visitors and stakeholders to the next level. 1221, 1330 and 2201 Broadway represent nearly 1.2M GSF of space that have gone above and beyond to ensure their assets are safe for their tenants return.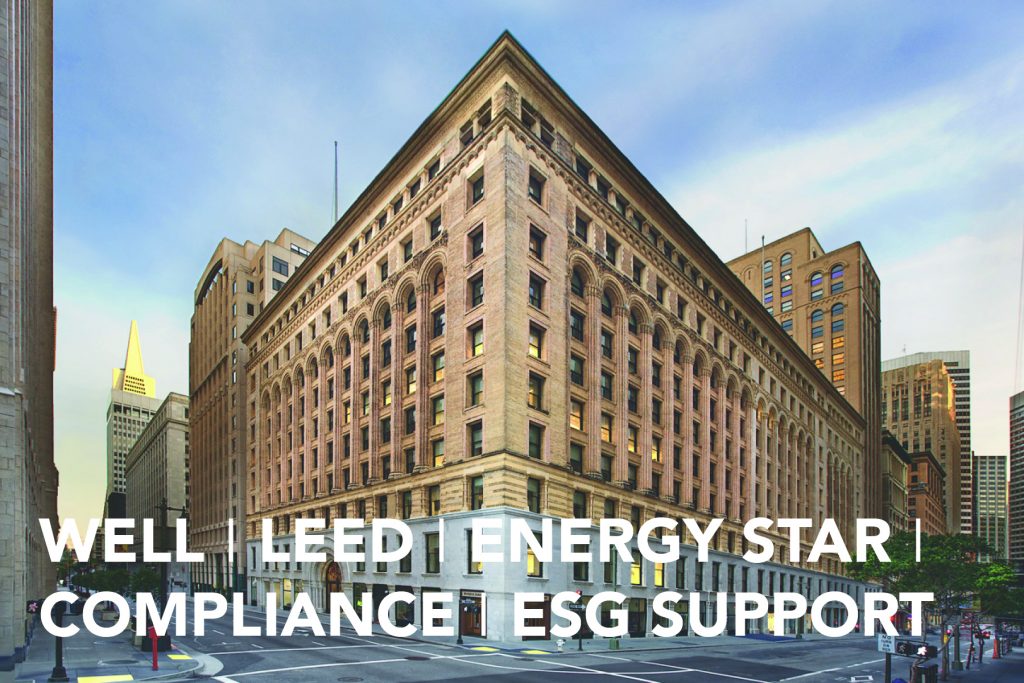 Sustainability + WELL Health - Safety
The Swig Company 
Assets Served: 13
GSF Served: 3.5 Million GSF
Years Served: 13 years
For the past 13 years, the Leading Edge team has supported The Swig Company's sustainability efforts for the west coast region. Over this tenure, our team has guided and managed its premier investments through LEED certification and recently achieved the WELL Health + Safety label for 7 assets covering 2.4M GSF.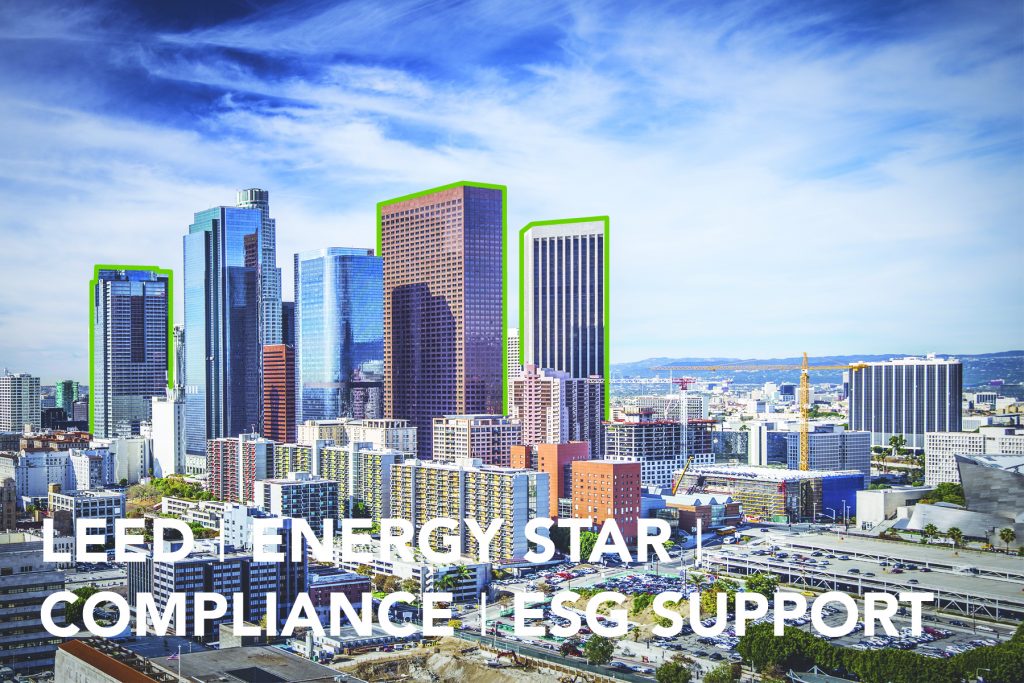 Brookfield 
Assets Served: 14
GSF Served: 10.5 Million GSF
Years Served: 12 years
Leading Edge has served as one of three key sustainability consultants for Brookfield nationally, specifically handling the West Coast Office Region for over a decade. Our team has supported each asset team individually for LEED Certification, tenant engagement, award submittals and ESG / GRESB submittal efforts. It has been our pleasure to be seen as the sustainable right hand for one of Los Angeles' premier class A office providers.