Sustainability Coordinator
JOB TITLE:
Sustainability Coordinator
PRIMARY REPORTING:
ESG Director
JOB STATUS: Full-Time
RESPONSIBLITIES
Building Asset Utility Data Collection
Benchmarking projects in Energy Star Portfolio Manager
Supporting LEED / Arc Project Management
Support WELL Building certifications
LEED, WELL and GRESB Policy Development
Client and vendor education related to ESG Program
Due diligence support via GIS and other data-based software
Develop static and dynamic reports
Technology research
Air Quality, Energy and Waste Audit support
Project management support
Tenant Green Team support
Consultant proposal procurement
Green building certification standard research
Product support research
PR and Marketing Support
BUSINESS DEVELOPMENT & COMPANY GROWTH
Participate in meetings and conferences to clarify green building concepts and tasks.
Some travel is required. Coordinate travel schedule as necessary.
Conduct as needed presentations, meetings and other required communication activities.
Participate in various organizations, e.g. BOMA, USGBC, ULI, AIA, ILFI, to assure involvement and eminence building for the team.
Participate in special projects to gain recognition for the Firm as needed or necessary and as approved by Partner.
BONUS QUALIFICATIONS
Active involvement in professional organizations and committees
Sustainability Credentials
Knowledge of Adobe Illustrator and Adobe InDesign or Technical background
Advanced knowledge of excel and Microsoft Project
Energy Modeling and/or LCA experience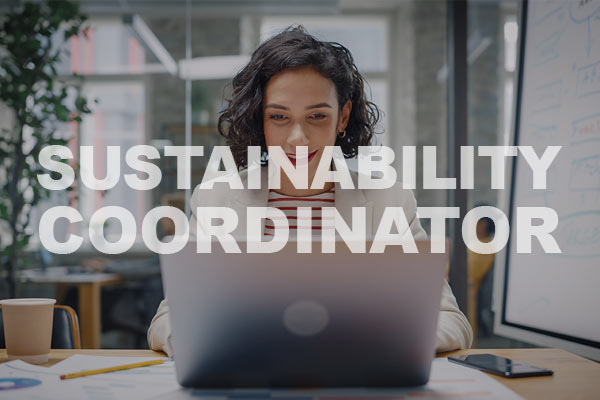 QUALIFICATIONS
We are seeking an assortment of talent to diversify our collective approach. Ideal skillsets include:
Minimum 2 years of LEED and/or WELL experience

A forward-thinking mentality
Bachelor's or Master's degree in one of the following areas: Architecture, Landscape Architecture, Interior Design, Engineering, Planning (urban/transportation/environmental planning, urban design), Building Operations (facility management, property management), or demonstrated competency through a combination of another degree not listed and years of experience with sustainable design
Experience implementing LEED, WELL, ENERGY STAR, SITES, Fitwel, Living Building Challenge and/or other sustainability systems certification process(es) on commercial projects
Excellent people skills and the ability to coordinate and collaborate with various disciplines and stakeholders.
Strong writing skills, organizational skills and technical presentation ability.
Sustainability credential(s) such as LEED AP, WELL AP, SITES, Passive House, LFA, or Fitwel Ambassador.