ABOUT LEADING EDGE

Leading Edge is a California based sustainability consultancy. Originally grown out of building operations and energy assessments, the team has grown over the past 15 years to include design and construction, educational and ESG based services. We are 100% remote with built in flexibility from the start. We believe in holistic growth, a company-wide ownership mentality and serving our clients through a passion for solving the world's climate crisis through value-based expertise.
We invest in you. We hold weekly LE EDU meetings where we learn from one another as well as our preferred partners in the business. Our leadership has a "YES" mentality, aimed at encouraging each team member's personal and career growth. Team members are highly encouraged to get involved in their communities, participate in educational events and think like a trend-sustainability-setter.
JOB TITLE: Sustainability Manager
PRIMARY REPORTING: Directors
JOB STATUS: Full Time
START DATE: August
CONTACT: Katie
PHONE: 818-517-0157
EMAIL: katie@leconsultants.net
POSITION SUMMARY

The Manager directs project management from a holistic perspective, coordinating technical and administrative efforts to assure value-add focused while maintaining optimal efficient and cost-effective execution of assigned work in pursuit. Serves as the primary client liaison and is responsible for completing projects to satisfy client's goals. Actively manages project schedules, programs, documentation, and team assignments.  Utilizes regularly updated work plans, LE Toolkit and Monday.com to identify staffing needs and communicates projections to operations leadership. Estimates fees, determines scope of work, and negotiates with clients to obtain approved contracts with support of Director.
MEASURES OF PERFORMANCE

Managers contribute to the success of the practice area through the effective oversight of and successful execution of assigned projects and accounts. Performance evaluation is weighted through a combination of annual performance reviews and bonus review evaluation tools.  Factors of performance are:
Individual team member effectiveness based on targeted utilization rates.
Consistent team performance and adherence to standards and procedures.
Skill building efforts for staff and future leaders.
Positive and effective relationships with other company leaders and staff.
Client retention and repeat work
Contribution to project profitability
LE Bonus character tool
ROLE EMPOWERMENT

Team and project management growth
Strong personal time management skills
Strong technical skills.
Eagerness to learn new skillsets
Ability to communicate effectively
Community engagement via USGBC, IWBI, ILFI, BOMA or other relevant field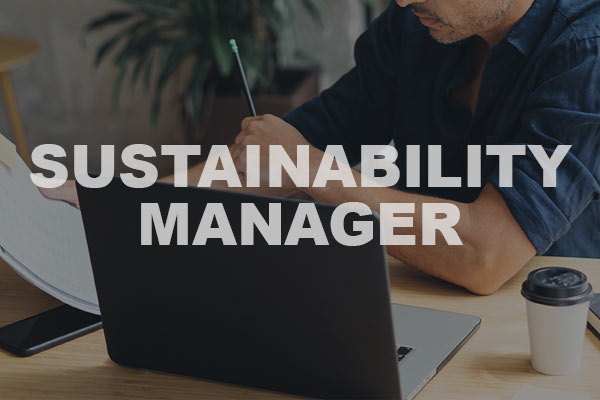 RESPONSIBLITIES
Core Responsibilities: New Construction (60%)
Manage LEED BD+C projects.
Coordinate project budgets, proposals, and invoicing with oversight of Senior Staff
Conduct ongoing billing review in collaboration with Directors
Lead project meetings with agendas and ensure accuracy of meeting minutes, checklist updates, including project kickoff and post project review meetings
Collaborate with Directors and fellow Management staff to complete all required quality review milestones
Pursue new project opportunities with existing clients
Supplementary Responsibilities: ESG (30%)
Support ESG development strategies.
Coordinating building performance data collection
Policy development support
Research new standards, develop new tools and presentations
Attend conferences and educational webinars
Business Development and Company Growth (10%)
Assist staff and clientele in development of industry knowledge and sustainability, health + wellness and equity skills by example, and by seeking out learning opportunities related to new compliance requirements, industry trends, technologies, and workflow
Be a part of your community: Participate in various organizations, e.g. BOMA, USGBC, ULI, AIA, ILFI, to assure involvement and eminence building for the team
Detail time tracking
Provide monthly timesheet review of Sustainability Coordinators in coordination with Directors as services are defined
Adherence to general remote work expectations as defined in the Leading Edge Toolkit and company handbook including working hours, availability, presenteeism and communication
Maintain continuous flow of critical information to team members, as well as provide regular status updates on staff calls
OUR SUPPORT TO YOU

Weekly dedicated educational time
Annual conference attendance at manager's discretion
Dedicated study time for advanced accreditations. (Up to 20 hours pending approval from management)
Home office stipend
100% paid medical, dental and vision benefits.
Paid parental leave
Travel reimbursement and flexible work schedules
Competitive merit-based compensation and annual bonuses  
Competitive PTO, holiday benefits and community / volunteer hours
Cell phone reimbursement
ESG based retirement contributions
Monthly financial education classes
National Park Pass Reimbursement